Barb (Walsh) Etheridge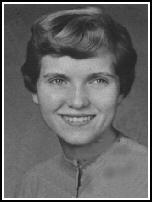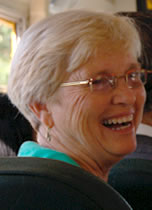 <!div class="clearthefloats"><!/div>
Date Submitted: June 19th, 2003
Plan To Attend 50th Class Reunion?
Spouse's Name: BJ
Years Married: 41
Where I Live In Now: Battle Creek, MI
Number of Children: 2
Number of Grandchildren: 3-4
Number of Great Grandchildren:
Work history: Retired teacher of 38 years

When retired, plan to move to: Stay in Michigan

Hobbies: Auctions, antiques collecting and crafts

Have traveled to: All over the USA. We used to have a motor home, so we camped alot.

Of interest to other classmates: I have a place out at Duck Lake so we enjoy it out there and my grandkids keep us busy watching them in their many activities.

Things I remember about Albion High School: The friends, band, chorus line, and many of the teachers. The high school dances were fun and going to Sullivans. Also our Horizon Club pizza sales.

E-mail address: etheridgebarb@msn.com

Personal website:

Work website:

Photos: