Cindy (Tawney) West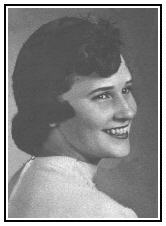 <!div class="clearthefloats"><!/div>
Date Submitted:
Plan To Attend 50th Class Reunion?
Spouse's Name: Gordon West
Years Married: 44
Where I Live In Now: Fairfield Glade, TN
Number of Children: 4
Number of Grandchildren: 6
Number of Great Grandchildren: 0
Work history: Helped operate West's Dairy Delite in Homer, MI for 25 years and now work part time at Golf Snack Bar here in Fairfield Glade

When retired, plan to move to: We retired to TN 4 years ago and love it.

Hobbies: Knitting, Stained Glass, Quilting, Computer Club etc.

Have traveled to: The furthest away is Hawaii. Most of all we love staying home but do travel to our childrens and FL.

Of interest to other classmates: Wish I had known back then what I've learned since! Ha!
Greetings to all of you. If you pass through TN please visit us or we could meet you. We live between Nashville and Knoxville on I-40. The name of the closest town is Crossville which really is our address but Fairfield Glade is the resort we live in. We found it thru our time share many years ago. It's 10 hours from MI and also FL.

Things I remember about Albion High School: I remember all the friends and good times. Games, pajama parties and dances.

E-mail address: cinders@multipro.com

Personal website:

Work website:

Photos: