Julie (Strickler) Smith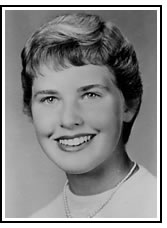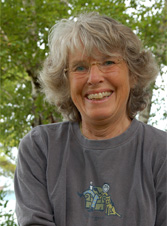 <!div class="clearthefloats"><!/div>
Date Submitted: July 19, 2008
Plan To Attend 50th Class Reunion? Yes
Spouse's Name: Brent
Years Married: 45
Where I Live In Now: Muir Beach, California
Number of Children: 2
Number of Grandchildren: 2
Number of Great Grandchildren: 0
Work history: For several years I had my own Contract Interior Design studio. In 1996 I returned to school to study the emerging field of Multimedia. Now I have my own website design business. It's more fun than work is supposed to be - I'm enjoying the creative and strategic challenges each new project presents!
When retired, plan to move to: We're not planning to go anywhere - this quiet place on the ocean, 30 minutes from San Francisco, is about as good as it gets.
Hobbies: Gardening, playing with my digital camera, expedition kayaking, cooking, knitting, designing on my computer.
Have traveled to: England, Germany, Ecuador, Alaska, British Columbia, Fiji, Virgin Islands.
Of interest to other classmates: We live in a tiny community that's surrounded by national parkland. Beautiful trails for hiking, spectacular views and all kinds of wildlife. We have two great kids who live nearby. Our son is married and is a firefighter/paramedic. They have a wonderful 3-year old girl. Our daughter, a professional photographer, and her husband are brand new parents to the most photographed baby boy on the planet.
Things I remember about Albion High School: Doing a face plant on the table from the shear terror of being called on to solve an equation in my head in Miss Stephens' algebra class - guess I hyperventilated; Brent Smith stopping me on the school front stairs one spring morning to ask me to his Senior Prom, and 10 minutes later Ben Grenevitch also asking me - ah, fate!
E-mail address: julie@polarisinteractive.com
Personal website: www.polarisinteractive.com/summer
This is a website recounting the early days of the 20th century through my grandfather's extraordinary photos of family camping trips. (Imagine going camping in a long white dress or fishing in a suit and tie!) It's based on an award winning CD-ROM I made in 1996 and includes, besides the photos, stories told by my dad, and vignettes he wrote about his parents.
Work website: www.polarisinteractive.com
It's the website for my website design business. I specialize in sites for small to medium size businesses, and am starting to do personal memorial websites and sites based on historical photos such as the one mentioned above. I helped Earl Nystrom on the AHS 45th Reunion website and he asked me to take over the website when he became ill. I designed and built this website, hoping to capture the "look" of the 50s in Earl's memory.
Photos: