Sue (Steffe) Edgerly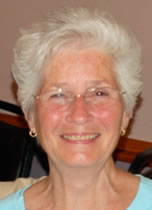 <!div class="clearthefloats"><!/div>
Date Submitted: 2/23/03
Plan To Attend 50th Class Reunion?
Spouse's Name:
Years Married: 28 Years, Now Single
Where I Live In Now: Kent, CT
Number of Children: 2 daughters; Teri Wilks & Sheryl Seliger
Number of Grandchildren: In early April I will have 5th
Number of Great Grandchildren: 0
Work history: I have been selling antiques since the mid 70's. Have my own shop in Kent (8yrs), sell from a group shop in Millbrook NY (20 years), and sell at about a dozen shows each year.

When retired, plan to move to: Don't think I can ever retire!

Hobbies:

Have traveled to: Lots of traveling during my marriage, husband flew for Pan Am. Now I make an annual trip to England to buy for my antiques business. I also buy in Lancaster County PA several times a year. I enjoy visiting daughter Sheryl and her family in Salt Lake City each year and take an annual trip to Block Island each summer wilth daughter Teri and family.

Of interest to other classmates:

Things I remember about Albion High School: The long walk to school, participating in the Jr. Ex, Cheerleading, good teachers and friends

E-mail address: None, but you can reach me via nteca_wilks@msn.com

Personal website:

Work website:

Photos: