Bob Safreed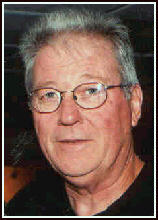 <!div class="clearthefloats"><!/div>
Date Submitted: April 30, 2003
Plan To Attend 50th Class Reunion?
Spouse's Name: Rory
Years Married: 22
Where I Live In Now: Cypress, CA
Number of Children: 2, Willie age 18, Steve age 17
Number of Grandchildren: 0
Number of Great Grandchildren: 0
Work history: U.S. Marine Corps, U.S. Central Intelligence Agency, Chief Security Officer (CSO) for three Fortune 100 companies

When retired, plan to move to: Don't plan to retire, don't plan to move, but will spend a lot more leisure time at our condo in San Clemente, Ca

Hobbies: Karate, jogging, reading, working out at the gym

Have traveled to: Latin America, Asia/Pacific Region, China, Russia, Europe (all business related)

Of interest to other classmates: Currently I'm a partner in a small International Investigation and Security consulting firm based in Ft. Lauderdale, FL, however I have the pleasure of working out of an office in my home. We provide security services, business and travel intelligence and personal protection for employees and expatriates of U.S. corporations who are traveling or residing in foreign countries. I have also taught karate and personal defensive measures as a hobby for over twenty years.

Things I remember about Albion High School: I had more fun at AHS than any one person is entitled to have!! This is probably the reason that I had the opportunity to take geometry three times from Miss Hieber. AHS provided me with not only a good education (in spite of myself) but with a lifetime of wonderful memories: beautiful autumn days, burning leaves, football games, watching Hosie Hall score touchdowns, after-game dances, great teachers, terrific coaches, working after school and weekends at the Sportsman Shop, snow ball fights at the college, cruising the gut with Buck and the boys, the pool hall, Duck Lake, parties on Burr Oak street where the refreshments were always covertly stashed in a certain teacher's garage, watermelon raids, football practice at Victory Park, ice skating in the evening, the drive-in movie, burgers at the A&W, standing around with Buck and the boys "signifying" and generally being disruptive, receiving special attention from Harry Williams and Ray Sovjak, and most importantly life long friends such as Harlo & Jay, Graham, Sue, Buck and many others. Looking back, I don't know how I survived high school but I sure had fun!

E-mail address: rsafreed@attbi.com

Personal website:

Work website:

Photos: