Gary Lee Nelson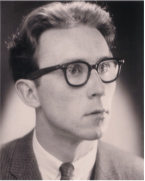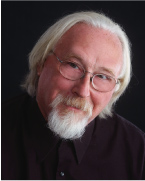 <!div class="clearthefloats"><!/div>
Date Submitted: November 7, 2008
Plan To Attend 50th Class Reunion?
Spouse's Name:
Years Married:
Where I Live In Now: Cuyahoga Falls, OH
Number of Children: 3 daughters
Number of Grandchildren: 2 (Andrew 2005, Christopher 2007 living in Luxembourg)
Number of Great Grandchildren: 0
Work history: Het KunstmaandOrkest (Amsterdam), Purdue University, Bowling Green State University, Oberlin College, University of Melbourne Australia, Bell Labs (New Jersey), Interlochen Music Camp, IRCAM (Paris), Soo Chow and Hsin Chu Universities, Taiwan

When retired, plan to move to: Somewhere other than Ohio. Possible Ireland. I became an Irish citizen in 1997 and got my Irish passport in 2005.

Hobbies: Biking, hiking, cooking (Chinese, Cajun and Italin), geneology, singing celtic music, being the world's tallest elf

Have traveled to: Netherlands, Belgium, Luxembourg, France, Switzerland, Spain. Italy, Germany, Austria, Czech Republic, Poland, Taiwan, Japan, Hong Kong, Singapore, Chine, Australian, New Zealand, Canada, Mexico and 36 states

Of interest to other classmates: I play and sing Celtic music and I am the world's tallest elf (see the web pages below).
I make short digital films. They have been screened in Canada and Europe as well as all over the USA. In February 2002 three of them were in the New York Film Festival. You can see them on www.timara.oberlin.edu/GaryLeeNelson.
Sorry I missed you all at the reunion. See you at the 55th.

Things I remember about Albion High School: Band and orchestra, Mr. Vieweg

E-mail address: gary.nelson@oberlin.edu

Personal website: home.neo.rr.com/twechar and home.neo.rr.com/twechar/geldryk

Work website: www.timara.oberlin.edu/GaryLeeNelson

Photos: