Mike Magnotta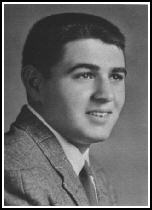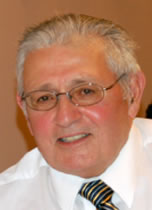 <!div class="clearthefloats"><!/div>
Date Submitted: September 12, 2008
Plan To Attend 50th Class Reunion? Yes
Spouse's Name: SHERRY
Years Married: 1 1/2
Where I Live In Now: LAMONT, MICHIGAN
Number of Children: 2 BOYS-SHERRY 5
Number of Grandchildren: MIKE-0 SHERRY 14
Number of Great Grandchildren: 1/2
Work history: REITH-RILEY ROAD CONSTRUCTION-5 SUMMER
LAW CLERK HON. STEPHEN J. ROTH DISTRICT JUDGE, EASTERN DISTRICT OF MICHIGAN 2 YRS.
PRACTICE OF LAW- WILLIAMS, DAMON, MAGNOTTA & REIS-10 YEARS
MICHIGAN BULB COMPANY-MANAGEMENT 10 YRS
MORTGAGE OFFICER 8 YRS.

When retired, plan to move to: RETIRED. MORTGAGE PLACEMENT/TAXES PART-TIME

Hobbies: SPORTS/POLITICS

Have traveled to: NETHERLANDS AND ALL MAJOR CITIES WHERE NOTRE DAME PLAYED.

Of interest to other classmates: I HAVE TWO SONS: VINCENT A. MAGNOTTA GRADUATED FROM ALBION COLLEGE AND WENT TO IOWA FOR HIS PHD IN BIOMEDICAL ENGINEERING; GOOGLE HIM.
FRANK IS A HOPE COLLEGE GRADUATE AND IS AN ARTIST IN N.Y. HIS WEBSITE IS www.fmagnotta.com
LOOKING FORWARD TO THE REUNION.

Things I remember about Albion High School:
1.PEARL STEPHENS ALGEBRA CLASS.
2. JOURNALISM CLASS
3. SPEECH CLASS WITH THE SENIORS
4. RAY HAWARNEY-CHOP CHOP-CLASSES
5. MR ULLERY SCIENCE CLASSES
6. GOLF,TRACK,AND FOOTBALL-PARTICULARLY-THE SNOW GAME IN MARSHALL

E-mail address:

Personal website:

Work website:

Photos: