Susan (Landenberger) Taber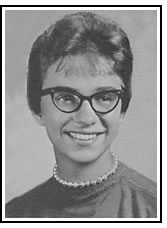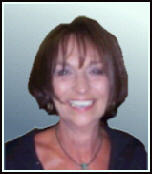 <!div class="clearthefloats"><!/div>
Date Submitted: April 17, 2003
Plan To Attend 50th Class Reunion?
Spouse's Name: Randy
Years Married: 13
Where I Live In Now: Albion, MI
Number of Children: 2 sons and one dog that thinks she's a child
Number of Grandchildren: 2 grandsons (Ben 12 years old and Collin 9 years old) and a third grandchild due in November (I can hardly wait)
Number of Great Grandchildren: 0
Work history: I worked the longest at City Bank & Trust in Albion for l7 yrs as Head Teller and numerious other jobs at places we lived.

When retired, plan to move to: I retired in l996. We have a place in northern Mi. that we go to a couple week ends a month in the summer. Winter, we have a place on Pine Island in Florida. Such fun.

Hobbies: I love to go to auctions and think I'm going to buy antiques cheap also reading, working in my yard, walking and my grandchildren.

Have traveled to: Mostly the southern states also Las Vegas where I was married.

Of interest to other classmates:

Things I remember about Albion High School: The dances (guys in one group girls in another) Horizon Club,making pizza,the fun times at the slumber parties no sleep. Most of all the friends I made in school.

E-mail address:

Personal website:

Work website:

Photos: