Leonhard Klimenko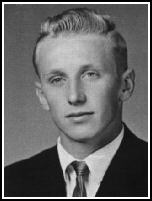 <!div class="clearthefloats"><!/div>
Date Submitted:
In Memory: Leonhard passed away in 1995.
Spouse's Name: Pamela
Years Married:
Number of Children: 2, Natasha and Kurt
Number of Grandchildren:
Number of Great Grandchildren:
Work history: Leonhard was a professor at Michigan State University, then was a co-owner of German Automotive in Lansing, MI, with his good friend George Moisenko.

Hobbies: Sailing, skiing, gardening, cooking and various building projects around the house. When at home, Leonhard was most commonly found with a set of homemade drawings for a new project or tools in his hands.

Have traveled to: Europe, Russia, Caribbean, Canada, and the US.

Of interest to other classmates: Leonhard passed away in 1995. His son Kurt came across the AHS website and submitted this information.

Photos: