Ann (Honeywell) Chambers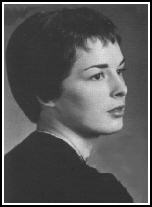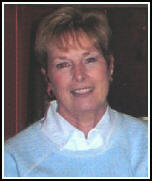 <!div class="clearthefloats"><!/div>
Date Submitted: May 20, 2008
Plan To Attend 50th Class Reunion? Maybe
Spouse's Name: George
Years Married: 12 years
Where I Live In Now: Angola, IN
Number of Children: 3 + 2 stepchildren
Number of Grandchildren: 5 + 4 stepgrandchildren
Number of Great Grandchildren: 0
Work history: Partner in an Albion, MI business for 30 years. Currently manage office for my husband's human resources consulting/labor negotiating business and work part-time at another office.

When retired, plan to move to: Love working...haven't thought much about retiring

Hobbies: Pilates, IU basketball (my husband played on the '53 national championship team), cross stitching, traveling, spending time with kids and grandkids

Have traveled to: France, Spain, LA, NYC, Chicago, various other places in USA

Of interest to other classmates:

Things I remember about Albion High School: "Death Takes A Holiday", dances in the gym, working on "The Breeze" 6th hour, french fries at "Bernie's", the hall monitor at the top of the stairs.

E-mail address: annieonsarah@hotmail.com

Personal website:

Work website:

Photos: