Charlene (Hampton) Carter, Ph.D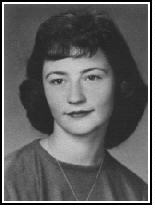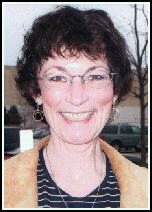 <!div class="clearthefloats"><!/div>
Date Submitted: August 3, 2008
Plan To Attend 50th Class Reunion? No
Spouse's Name: Ross E. Carter, Ph.D.
Years Married: 37
Where I Live In Now: Wauwatosa (Milwaukee), WI
Number of Children: 2
Number of Grandchildren: 1
Number of Great Grandchildren: 0
Work history: Ph.D. Michigan State University 1968,Clinical Psychology; Have worked and been licensed in Michigan, Maine, Pennsylvania, Wisconsin. Currently Clinical Associate Professor Medical College of Wisconsin Department of Psychiatry. Have a large private practice in Milwaukee in office that I began in 1990. Four women Ph.D./Psy.D's affiliated with me in my office. I specialize in difficult and complex outpatient mental health problems, work with all ages in individual, group couple, family psychotherapy. My daughter, Laura, is a recent Ph.D. in Clinical Psychology (takes the state licensing exam this Friday, (5/30/03) and will join me in my practice. Husband Ross is a Ph.D. and also Clinical Psychologist. Son Paul is finishing his Adult Psychiatry Residency in Chicago in June and has accepted a Fellowship in Child and Adolescent Psychiatry beginning this July.

When retired, plan to move to: No immediate plans; do not plan to move then

Hobbies: Knitting, investing, working-out, long walks, creative time-management

Have traveled to: Two delightful cruises; mostly have focused on work, childrens' careers. Plan to visit everywhere in next few years. Vacation every year in Apostle Islands on Lake Superior where we own some land on the largest island.

Of interest to other classmates: I am so sorry to have to tell you that I will miss the reunion. We have had a reservation to go to Italy at that time for about a year. My first trip to Europe. I will be thinking about you. I would be happy to hear from anyone who wants to write. All the best and blessings, Charlene

Things I remember about Albion High School: Debate class and trips, announcements on the PA, Physics class senior year, also senior English, pajama parties and Horizon Club.

E-mail address: charmomma@yahoo.com

Personal website:

Work website:

Photos: