Hosie Hall III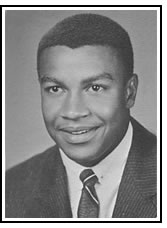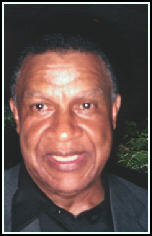 <!div class="clearthefloats"><!/div>
Date Submitted: May 16th, 2003
Plan To Attend 50th Class Reunion?
Spouse's Name: Divorced in 2001
Years Married:
Where I Live In Now: Savannah, GA
Number of Children: 6 Children, 4 boys and 2 girls.
Number of Grandchildren: 2 Grandchildren, 1boy 1girl
Number of Great Grandchildren: (hoping)
Work history: Employed as a MSW Social Worker from 1969-1982 in the States of New Jersey, Illinois, Georgia, and California. 1982-1990, employed with Greyound Bus Lines as a District Manager of Transportation and Training in San Francisco, CA. 1990-1996, Assistant Director of Omaha Housing Authority 1996-2002, Adjunct Professor at the University of Nebraska, in Omaha Neb. Also held positions as Contract Therapist for Community agencies. 2002 when into semi-retirement until I took on a position with a company out of Denver CO., Behavioral Interventions. I am currently working on a special project with the corrections department for the state of La. As the Assistant Director, we are working with 125 parolees, with the focus on reuniting this population back with their families.

When retired, plan to move to: Savannah Ga

Hobbies: Traveling, music, sports, and fishing.

Have traveled to: I have been fortunate to have travel to Japan, Hong Kong, Singapoor, Mexico, Jamaica, Hawaii, Portugal, Spain, Canada and The south eastern region of Africa. I was very close to getting a teaching position in Ghana, South Africa in 2001.

Of interest to other classmates: I am still much involved in sports, as a spectator only. I have seasons tickets to the NFL Saints, and I travel every year following Track and Field Meets.

Things I remember about Albion High School: The closeness we had with each other and race was never, ever an issue. I tell everyone that I meet in other states, Albion was the ideal place to grow up and not experience the negative aspects that others have in our society.

E-mail address: hosie2hall@aol.com

Personal website:

Work website:

Photos: