Harlo Haines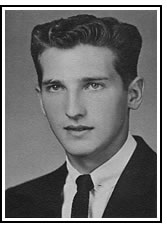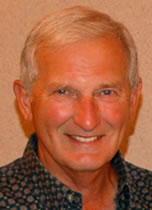 <!div class="clearthefloats"><!/div>
Date Submitted:
Plan To Attend 50th Class Reunion?
Spouse's Name: Jay Dee
Years Married: 39 - I married Jay Dee Rumsey on July 20th, 1963. We were married for over 39 years until her death on August 14, 2002.
Where I Live In Now: Manistee, MI (Also CA, winter)
Number of Children: 4
Number of Grandchildren: 8
Number of Great Grandchildren: 0
Work history: I spent my entire career, thirty years and one day, at IBM. I retired in 1993. While there, I achieved 22 consecutive 100% clubs and was named "Systems Engineer of the Year" in 1969. Currently, I chair the board for a swmall technology company, "Haines, Cotti & Associates" located in Pasadena, CA.

When retired, plan to move to: Already have, moved to Manistee, MI

Hobbies: Fly Fishing

Have traveled to:

Of interest to other classmates:

Things I remember about Albion High School: What I remember about Albion H.S......We had the prettiest girls in our class! There were some good-looking ones in the class behind us, too...I married one. I remember the dances at the Masonic Temple and the "sock-hops" at the gym. I remember how close we all were and the life-long friends I made. Hunting, fishing,sports, Mr. Anderson, Mr. Krueger, my parents, Jay....I'd love to do it all again and not change a thing.

E-mail address: fishcamp@jackpine.com

Personal website:

Work website:

Photos: