Jerry Gable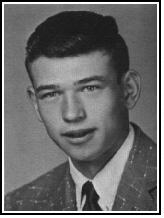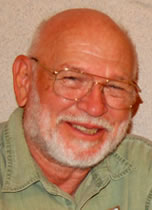 <!div class="clearthefloats"><!/div>
Date Submitted: May 16, 2008
Plan To Attend 50th Class Reunion?
Spouse's Name: Lois (Smith)
Years Married: 43
Where I Live In Now: Oak Island, NC
Number of Children: 3 boys
Number of Grandchildren: 5
Number of Great Grandchildren: 0
Work history: From '66 to '76 I was on the research faculty and staff at Michigan State University, Department of Physics. '76-'78 I was a research manager at PRD a Navy Research lab at Brooklyn Poly. '78-'84 I held several senior management positions with Grumman Aerospace Corp. the last being Director of Advanced Development. In 1982 I suffered a small stroke which led to a mid-life retirement in 1984. With the children all off to college my wife and I cruised the Caribbean in our sailboat until 1990 when we settled on Oak Island and built a home. In 1992 we started Oak Island Press, a book, catalog and magazine publishing company. We sold most of OIP in 2002. We still own the unit called The Map Makers, a map publishing firm, but I consider myself semi-retired at this point. I also have a small aviation consulting firm and do some part-time charter flying. I have been a pilot since 1962.

When retired, plan to move to: We are now both fully retired and enjoying every second of it. Most of our time is spent traveling far and wide in our little airplane mostly visiting kids and grand-kids who are scattered all over. We also have some regular haunts in Florida, the Bahamas and Montana. Three years ago we moved off Oak Island (just barely) to a new golf, marina and airport community in Southport, NC – just seven miles from our old island home of twenty years. We built a new house on the 18th green and enjoy it hugely. The ocean is still only about half a mile away so we can hear the surf.
Hobbies: I have been a boater and sailor all my life having built a sailboat when I was 10 many will remember. My family and I have been involved in yacht clubs for many years. I am currently Commodore of the Cape Fear Yacht Club. I have also been involved in private and commercial flying for 40 years even though I have never really thought of flying as a hobby. I also like to hike, bike, canoe and camp with my family as well as do woodwork in my workshop.

Have traveled to: Extensively in North and South America, some in Europe.

Of interest to other classmates: I met my wife at Albion College and we got married in our sophomore year, 1960. My entire family moved to California that year so I haven't had a continuing relationship with the town where I was born and grew up. My mother-in-law stills lives in Lansing so we are in Michigan several times a year and occasionally come down and wonder around Albion. I'm always fascinated by what has changed and what hasn't in 50 years.

Things I remember about Albion High School:

E-mail address: Jerry@GableWorks.com

Personal website:

Work website: www.gableworks.com and www.the-map-makers.com

Photos: