Pat (Friia) Mathie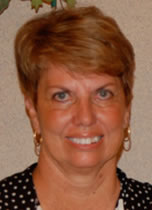 <!div class="clearthefloats"><!/div>
Date Submitted: July 28, 2008
Plan To Attend 50th Class Reunion? Yes
Spouse's Name:
Years Married: married 42, now single
Where I Live In Now: Albion, MI
Number of Children: 2 Boys
Number of Grandchildren: 6
Number of Great Grandchildren:
Work history: 38 years as a real estate broker,I also co owned 2 resturant and cocktail lounges and a bowling alley, but enjoyed most real estate.

When retired, plan to move to: Live in Bonita Springs Fl for 4-5 months where I have a home.

Hobbies: TRAVEL, antiques reading family and friends

Have traveled to: I have been fortunate to travel for fun to many European countries, Asia, Russia and Australia, now I plan to see the U.S.

Of interest to other classmates: I will always remember e-mailing Earl Nystrom when he was ill, he said that particular day he was waiting to be taken down for more tests, he continued to say he hoped to be at the class reunion, and if he wasn't and the lights dimmed that we would know it was him and he was there.

Things I remember about Albion High School: All the good times, tennis court dances, Joy Teen Horizon club, Pizza sales, My mom pushing Buck Ketchum in Duck Lake because he was picking on us girls, and then putting his size 12s in the oven to dry them out.

E-mail address: patmathie@sbcglobal.net

Personal website:

Work website:

Photos: