Carolyn (Farley) Pederson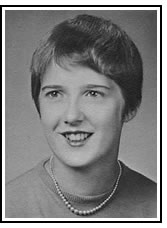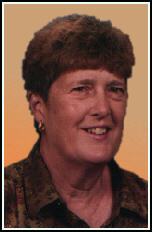 <!div class="clearthefloats"><!/div>
Date Submitted: July 19, 2008
Plan To Attend 50th Class Reunion? No - I won't be attending the 50th reunion, since I am still teaching, and school will be in session then.
Spouse's Name: Warren (Pete) Class of 1954
Years Married: 41
Where I Live In Now: Pikeville, TN
Number of Children: 4
Number of Grandchildren: 6
Number of Great Grandchildren:
Work history: I was a stay at home mom while the kids were growing up. I went back to college and was certified to teach with a master degree in Elementary Education when our youngest was in middle school. I now teach third grade at Pikeville Elementary School.

When retired, plan to move to: I will retire when I have my 30 years in at Bledsoe County. Will be 83 then, so will slow down and sub. Pete tried retirement once, did not like it, and went back to work. We love our beautiful valley with mountains all around us and have no plans to leave this spot. They can scatter my ashes in the backyard some day.

Hobbies: Gardening, Ebaying, Bluegrass, Grandkids

Have traveled to: Here and there around U.S. and Canada, but would rather stay home.

Of interest to other classmates: The World's Largest Yard Sale runs like through Pikeville every August. Y'all come!

Things I remember about Albion High School: Bob Holland taking his watch apart and putting it back together almost every day in Mr. Hawarney's English class. Many friends in simplier, happy, times. We are the real Happy Days characters.

E-mail address: pederson@bledsoe.net

Personal website:

Work website:

Photos: