Gwen (Court) Harrison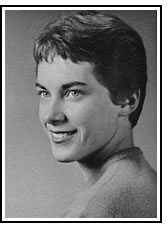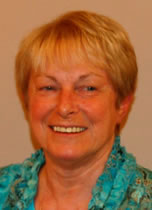 <!div class="clearthefloats"><!/div>
Date Submitted: May 9, 2008
Plan To Attend 50th Class Reunion? Yes
Spouse's Name: Dan
Years Married: 49
Where I Live In Now: Holmes Beach, FL (Summer: Albion)
Number of Children: 4
Number of Grandchildren: 10
Number of Great Grandchildren: 0
Work history: Retired from Albion High School as secretary in the Athletic Department. Worked 15 great years with the coaches and student-athletes.

When retired, plan to move to: Dan and I enjoy the winters in our home in Florida. Summers at Duck Lake where we also have a home.

Hobbies: Collecting shells on the beach, playing bridge, crafting and for sure my computer.

Have traveled to: Italy, France, Switzerland, Hawaii and Alaska.

Of interest to other classmates: Joan Bilicke (Andrews) and I hiding in the bushes spying on Dan and Duane West at a Senior Party held at Duck Lake.

Things I remember about Albion High School: Mr. Hawarney's English class. Every "spelldown" my word was Attitude. He also gave me grief in his class my senior year.

E-mail address: grammyh@yahoo.com

Personal website:

Work website:

Photos: