Sam Calderone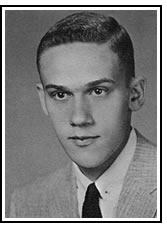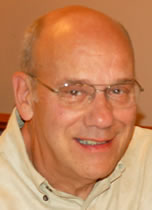 <!div class="clearthefloats"><!/div>
Date Submitted: May 20th, 2003
Plan To Attend 50th Class Reunion?
Spouse's Name: Judy
Years Married: 46
Where I Live In Now: Albion
Number of Children: 3
Number of Grandchildren: 6
Number of Great Grandchildren: 0
Work history: worked at Harvard Ind. (Albion Malleable) for 38+ yrs.

When retired, plan to move to: Judy and I both retired in june of 2002. dont have any plans to move, at least not in the near future

Hobbies: Working in the yard, bowling in a league, and occasionally golf. Also, walking, and working with weights for fitness.

Have traveled to: New York City, FL, Branson MO also we have been on 2 cruises, which included the Virgin Islands, Bahamas, and Puerto Rico, and the Dominican Republic.

Of interest to other classmates:

Things I remember about Albion High School: I remember all the good times, football and especially baseball. I recall taking books home every nite, but never opening them because my friend pearly had a car. Pearly, when did you find time to study?

E-mail address: salcrone@yahoo.com

Personal website:

Work website:

Photos: