Graham Bryce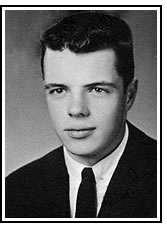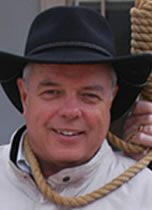 <!div class="clearthefloats"><!/div>
Date Submitted: June 24, 2008
Plan To Attend 50th Class Reunion? Yes
Spouse's Name: Sharley
Years Married: 41
Where I Live In Now: Portland for 6 months, and Tucson, Az for 6 months
Number of Children: 2 girls
Number of Grandchildren: one boy and one girl
Number of Great Grandchildren:0
Work history: Mellon bank in Pittsburgh 5 years; Wells Fargo Bank in San Francisco for 2.5 yrs, Orbanco in Portland for 15 yrs, and self-employed real estate developer for 23 yrs.
When retired, plan to move to: I still work about 10 hrs a week, but mostly just play in Tucson and Portland
Hobbies: golf, pghotography, fishing,and real estate investing
Have traveled to: all of the US, most of Europe, Australia, New Zealand
Of interest to other classmates: I've got all the info on Buck, Hosie, Bobby Holland, Harlo, Safreed, Ann Honeywell, and Sue Mathews. I have copies of their FBI and CIA files, and it's all good stuff! Now I'm gettin' ready to talk..
Things I remember about Albion High School: Wonderful memories of having fun, and teachers who today I realize were outstanding teachers. I didn't understand that at the time.
My feelings for AHS are as deep as any I have, and I remember so many experiences from those days with tears in my eyes. The 50's were the greatest time to grow up, and Albion was a wonderful place for all of us. Just a few things I wish I'd known then, instead of now when I can't remember anything.
E-mail address: grahambryce@comcast.net
Personal website:

Work website: Here's one for my biggest retail properties www.seasideoutlets.com
Photos: