Joan (Andrews) Bilicke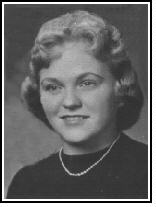 <!div class="clearthefloats"><!/div>
Date Submitted:
Plan To Attend 50th Class Reunion?
Spouse's Name: Kent
Years Married: 50
Where I Live In Now: Duck Lake (Olivet), MI
Number of Children: 3
Number of Grandchildren: 7
Number of Great Grandchildren:
Work history:
Bank Teller after graduation, mother [my most important job], worked for Kent after kid graduated and still do...once a month!
When retired, plan to move to:
Built our retirement home at Duck Lake
Hobbies:
Caring for 4 grandkids, going for cappucinos at Barnes & Noble.
Have traveled to:
Hawaii, Spain (twice), Germany, Italy, Bahamas, 2 Caribbean cruises
Of interest to other classmates:
Kent and I recently spent a wonderful week with that "SAND DOLLAR" lady and her husband. She has decorated her whole house with those sand dollars! But, I hasten to add, it was done with exquisite taste.
Children - Ted, works with his father at Bilicke Auto Sales. Jody, works for State of MI in Human Resources. Trevor, Plant Manager at 3M.
Things I remember about Albion High School:
Three grandchildren are presently getting their education at the "old school building". So I frequently roam the halls reminiscing to myself. Buck Ketchum and I often find ourselves side-by- side in our vehicles outside the school waiting to pick up the grandkids. Wow are we getting old!
E-mail address:
jbilicke@springcom.com
Personal website:

Work website:

Photos: